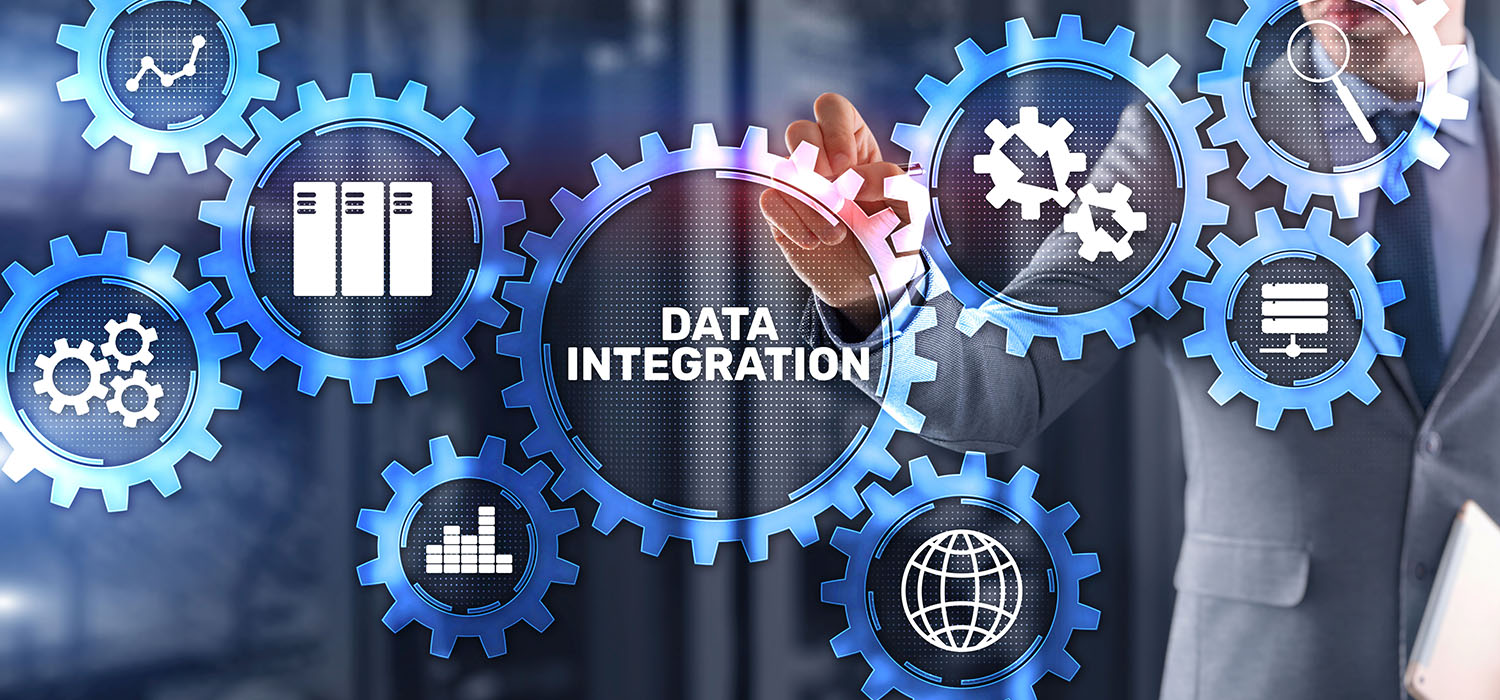 Yardi property management software is some of the most pervasive and ubiquitous amung the multfamily vertical. They cater to a wide range of Real Estate markets and push hard on multfamily owners. There are many things that can be said for Yardi, both good and bad, we have our opinions overall, and if you work with Yardi regularly we're sure you have your opinions too. This post isn't about the merits or experiences of Yardi as a whole, but more directly about the way they incorporate and use Live Chat, and how Leasing Chat integrates and works alongside Yardi to provide the best possible experience for your prospects, tenants, and staff.
What Live Chat does Yardi offer?
Yardi offers two chat and support systems to multifamily owners. One is called the RentCafe Chat IQ, which is a chatbot service that can be included over top of your RentCafe property websites. It is a live chat service built around automated prompts and responses to your website visitors. If you want to read our thoughts on bots, have a look at our blog post Comparing Live Website Chat Agents with Bots and AI.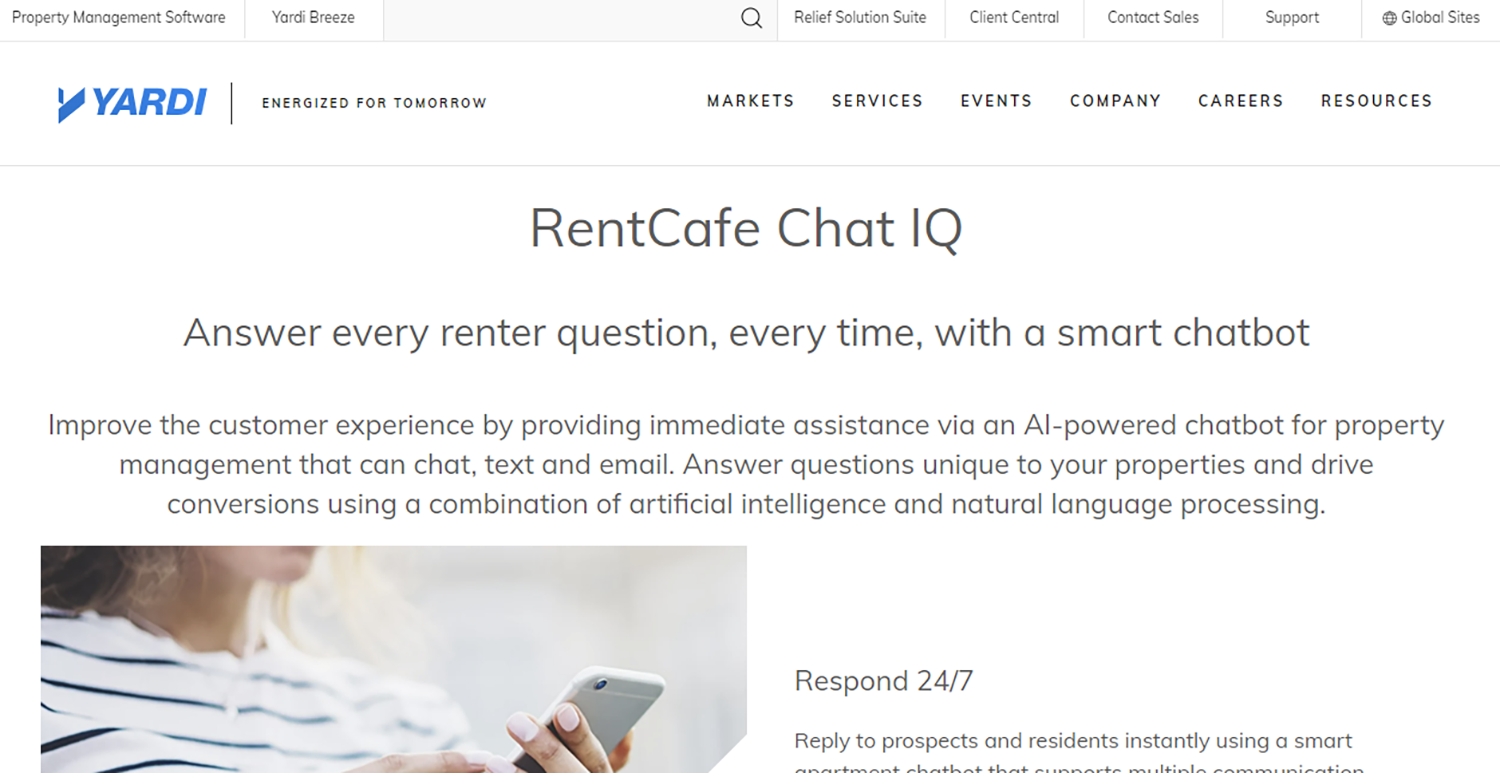 With a bot or AI system, you may very well capture some lead data, but you don't do an effective job interacting with your prospects, building trust, or providing a great experience. We've asked this question before, but, when you yourself go to a website and start interacting with live chat, are you happy when you discover it is a bot trying to answer your questions?
To deal with this problem and the inherent conflicts between computer and prospect, Yardi also offers it's Connect customer support platform, which is a call and chat center with live agents answering questions for prospects across the Yardi ecosystem. It is a general customer support system focused more on the Yardi platform and getting owners to adopt more Yardi systems, rather than a tailored leasing service for your properties - but more on this later….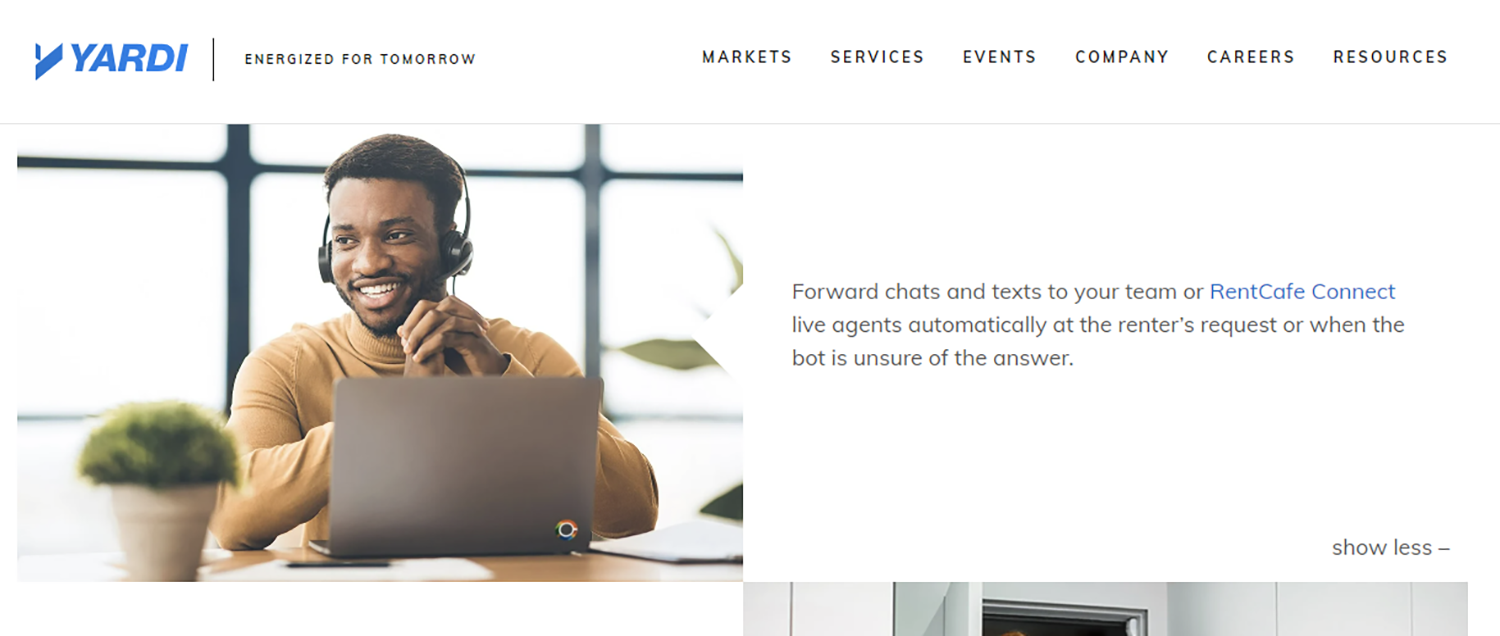 Does Leasing Chat integrate with Yardi?
Yes! As a Live Chat service developed specifically for the needs of multifamily owners, Leasing Chat offers several competitive advantages over the chat and call center services of Yardi. But with that said, we work with Yardi all day every day as part of our prospect and tenant management process, so we know exactly how to integrate into your existing Yardi workflow and give you the best of both worlds. A few things we can do by working with your existing Yardi account:
Prospect Management - When we speak with your prospects we provide an in depth knowledge of your properties, units, availabilities, and requirements. We guide pre-screened prospects into your leasing sales funnel. This can be done through Yardi's guest-card system, tour bookings, CRM entries, or even beginning an application process.

Tenant Communication: We not only work with your prospects, but also with your existing tenants, and having access to tenant details in Yardi allows us the ability to provide many services for you. We can help with maintenance requests, help with payment questions, advise the leasing offices of tenant concerns, and even make recommendations with sister properties..

Lease management - We can answer lease questions for prospective tenants and also active tenants by integrating with Yardi Voyager. Lease agreements, lease auditing, lease renewals, and lease terminations We will always defer to property offices when we are unsure of specific requirements or circumstances of a tenant, but we can cover 90% of your day to day workload when needed.
We Use Yardi's API
We also develop in house tools to make chatting with your prospects seamless, and pull and push Yardi data effortlessly where it needs. This allows us to provide immediate responses to prospects, and detailed information to your in house leasing staff, maximizing the effectiveness of our leasing chat agents.
The difference between Yardi Chatbots, Yardi Call Centers, and Leasing Chat.
The big difference here is, Yardi is a software company providing management tools for multifamily owners. They are not a customer support company and are not setup to cater to the specific needs of multifamily customers and leasing offices. The advantage of Leasing Chat is that we have dedicated leasing agents trained specifically for your multifamily properties and working solely on leasing your units. We build in house knowledge bases with all relevant details of your communities, amenities, units, requirements, features and needs, we even train our agents to use the terminology and verbiage your company uses as part of it's branding and positioning. We also get to know your leasing agents by name and interact with them regularly to pass on lead information and make sure all the relevant details of a prospect's circumstances are handled effectively. We are not just a call center or chat service, we are an extension of your leasing team and work directly with you to provide seamless, effective, and reliable services for your multifamily office.
Yardi's bot services do not accomplish 1/10th of the capabilities of our trained leasing agents, and Yardi's contact call centers do not cater to your properties and needs in the same way. They are bulk customer support centers handling hundreds of properties with many owners and needs. Because of this Yardi's service is very general, non-specific, and not tailored to your properties. Their lead capture, filtering, and customer satisfaction levels are not nearly as high as Leasing Chat's.
One more advantage for Leasing Chat over Yardi bots and call centers is the cost. Have you asked Yardi what these add-on services cost? Do yourself a favor while weighing your options, ask Yardi about their costs and what you get for the money, then come back and ask us about ours!
Conclusions
Yardi software is widely used in the real estate industry and has many great tools and services for property owners and managers. Whether or not Yardi is the best CRM for your multifamily properties depends on your specific needs and requirements.There are other CRMs that may be better suited for your business.Some property owners may prefer a CRM that is more focused on marketing and lead generation, while others may prioritize automation and streamlining of operations. It's important for property owners to evaluate their specific needs and requirements and to compare the features and capabilities of different management systems to find the best fit. But, for businesses that already use Yardi and are exploring ways to improve their customer outreach and lead generation, a service like ours can be extremely valuable, and we have a depth of knowledge working with Yardi for many years. We can integrate our expert leasing agent chat services with your existing Yardi workflows and processes.
For more details about how we can serve you better, please send us a message on our contact page, or give us a call.
Get A Quote
The performance of 10 Leasing Specialists for the cost of 1.
Contact us for a quote!