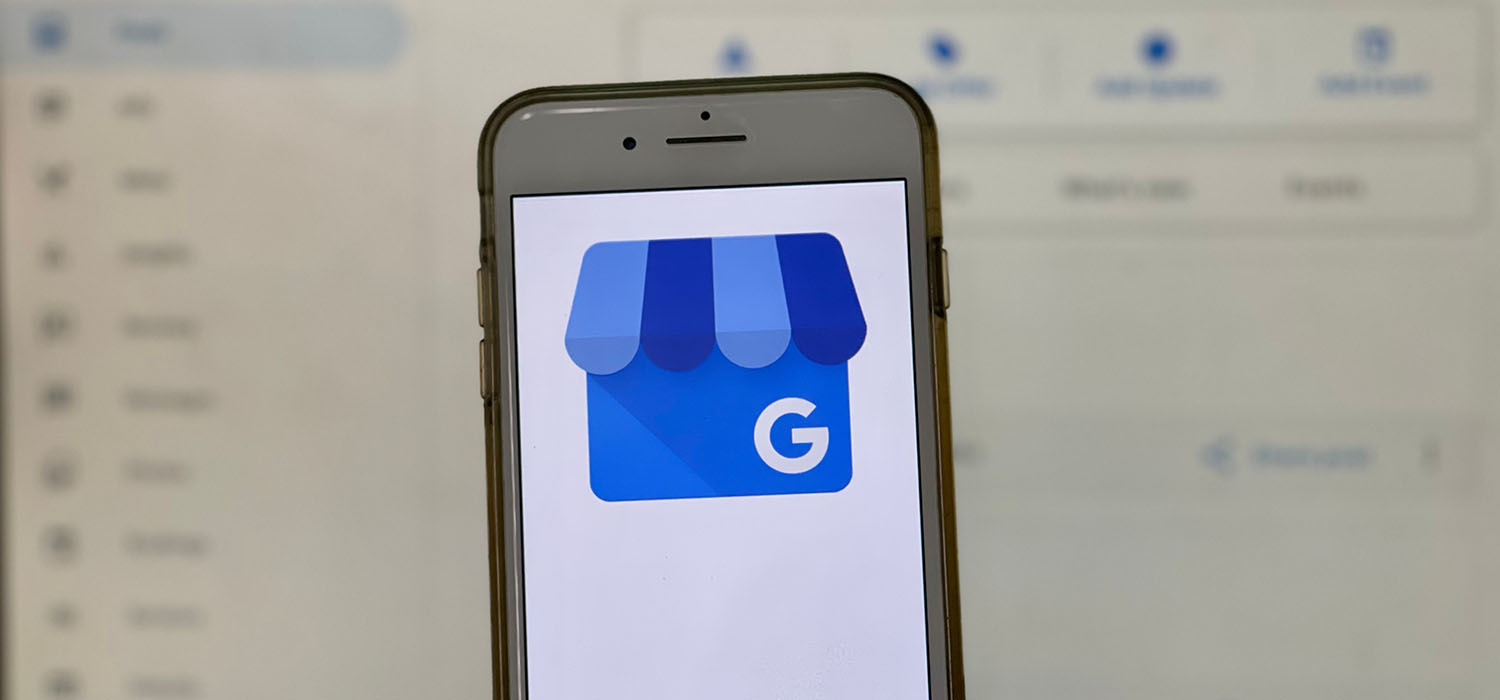 Intro to Customized Chat Pages
One of the great features of our service is how we can integrate Chat Pages into the profiles, technologies, and social channels you already use. We believe in making communication simple and enjoyable for prospects, to put the best possible face on your Multifamily business.
Keep in mind that this is just one of the many features and integration options we have available for our clients.
_If you are an existing client and need assistance with Chat Pages, please reach out to your account manager via Slack, Email, or Phone. _
What is a Chat Page?
A chat page is a single URL to a customized webpage. The URL and page is tailored to your community and gives visitors direct access to chat with our Leasing Consultants.
Your URL will look something like: propertyname.leasing.chat
This URL can then be added to your social pages, online business profiles, and online review pages, so prospects have a quick and simple way to reach out with questions any place they have them.
When prospects click on the link they will be given a simple interface to communicate with our team. Your pages are infinitely customizable, but a very simple setup often works best.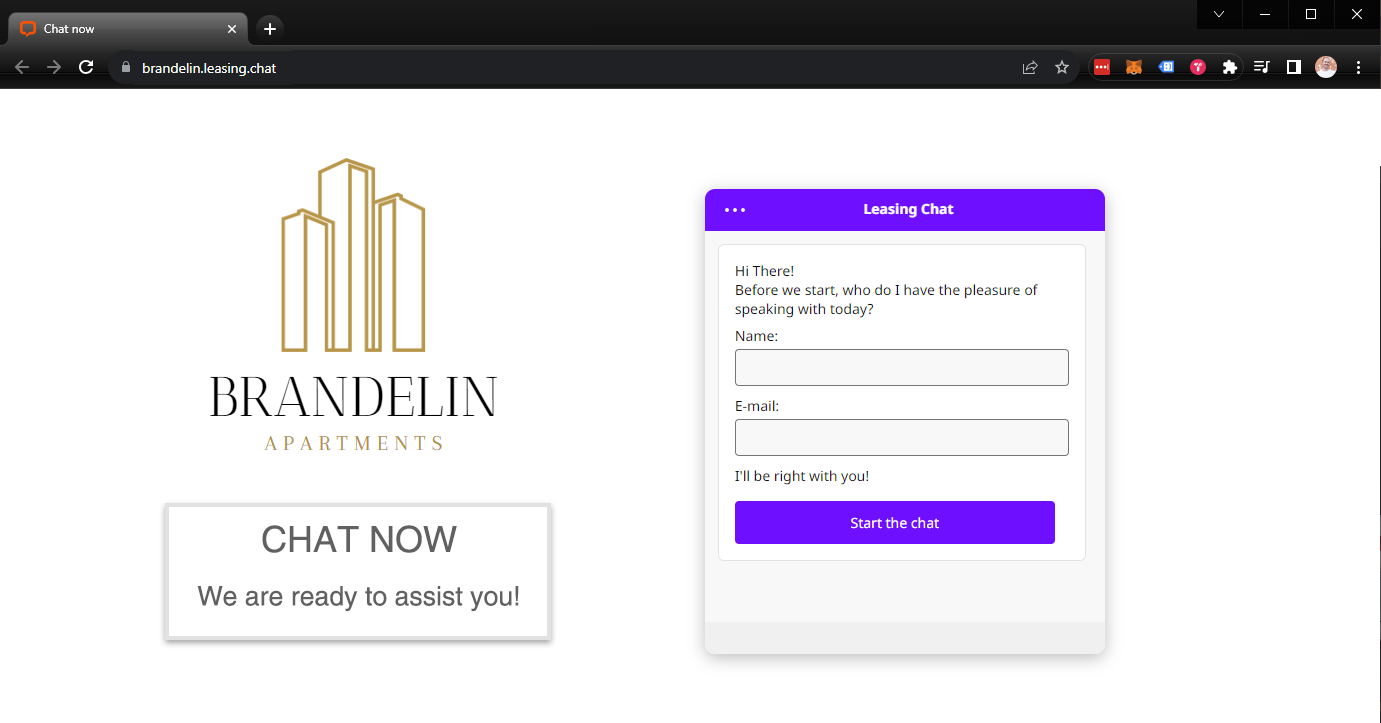 Integration Notes
Our chat pages can be integrated on nearly any business profile platform, social media service, as well as Independent Apartment Listing Services like Apartments.com, Zillow, Trulia, and many others.
Integrating on a Google Property Profile
Each Multifamily Property should have a unique business profile created within Google. Our Chat Page can then be added as a booking link directly onto the profile page.
First, go to your Business Profile Management Page, and click on "Booking"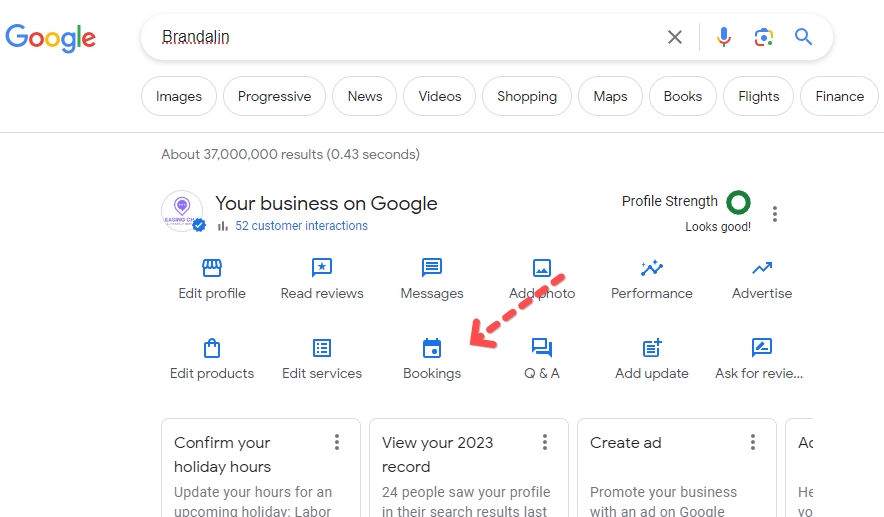 Next, add your custom URL and click Save. This link will now appear on your business profile results when people search for your company on Google or on Google Maps.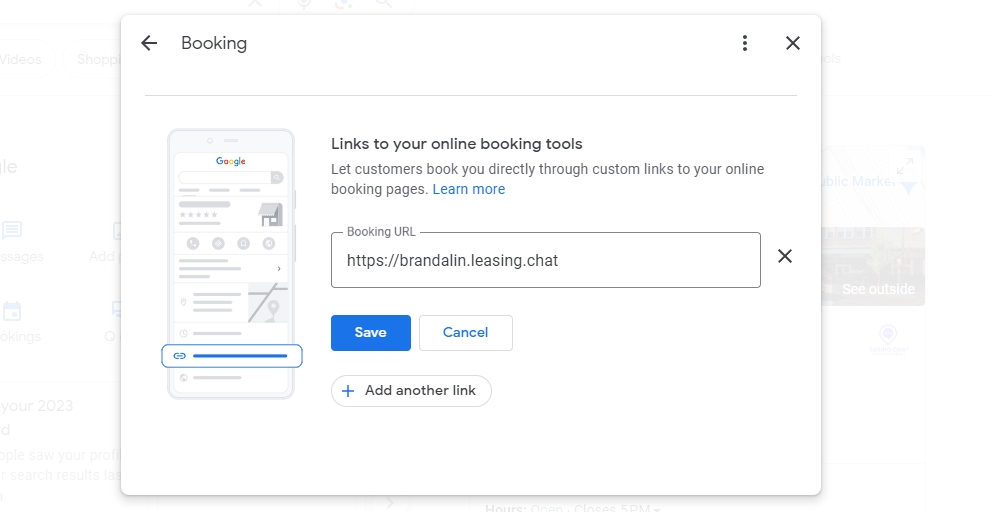 Integrating on a Property Yelp Profile
If you are proactive with the online reputation of your properties, you will likely be using Yelp. To add our customized Chat Page to your help profiles, visit the "Basic Information" section of your profile, and add the URL to the "Services Web Address" section. This will allow it to appear on the profile page directly below your primary website URL.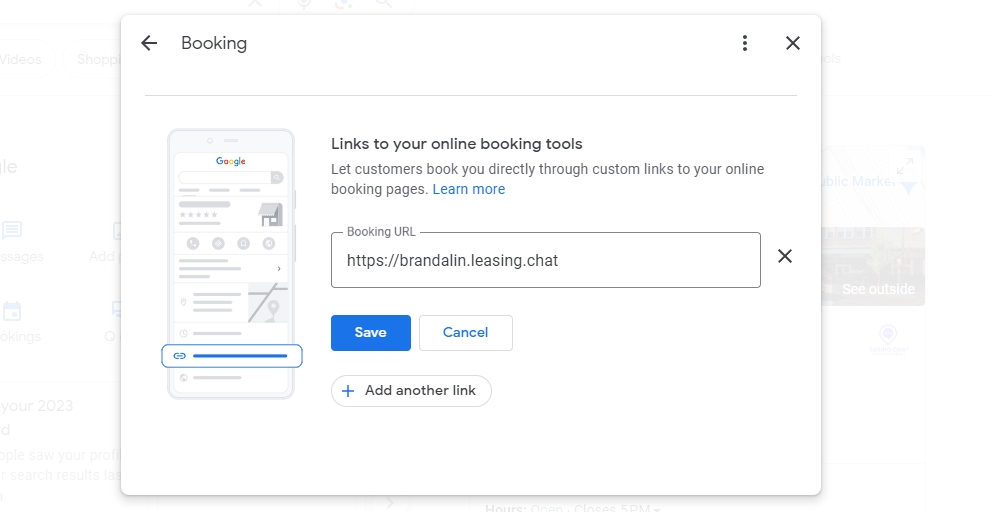 Using a Chat Page in the Physical World
Not only can the link URL be added to your online profiles, it can also be connected to a QR code, and included on physical marketing materials, flyers, business cards, and shared in property offices.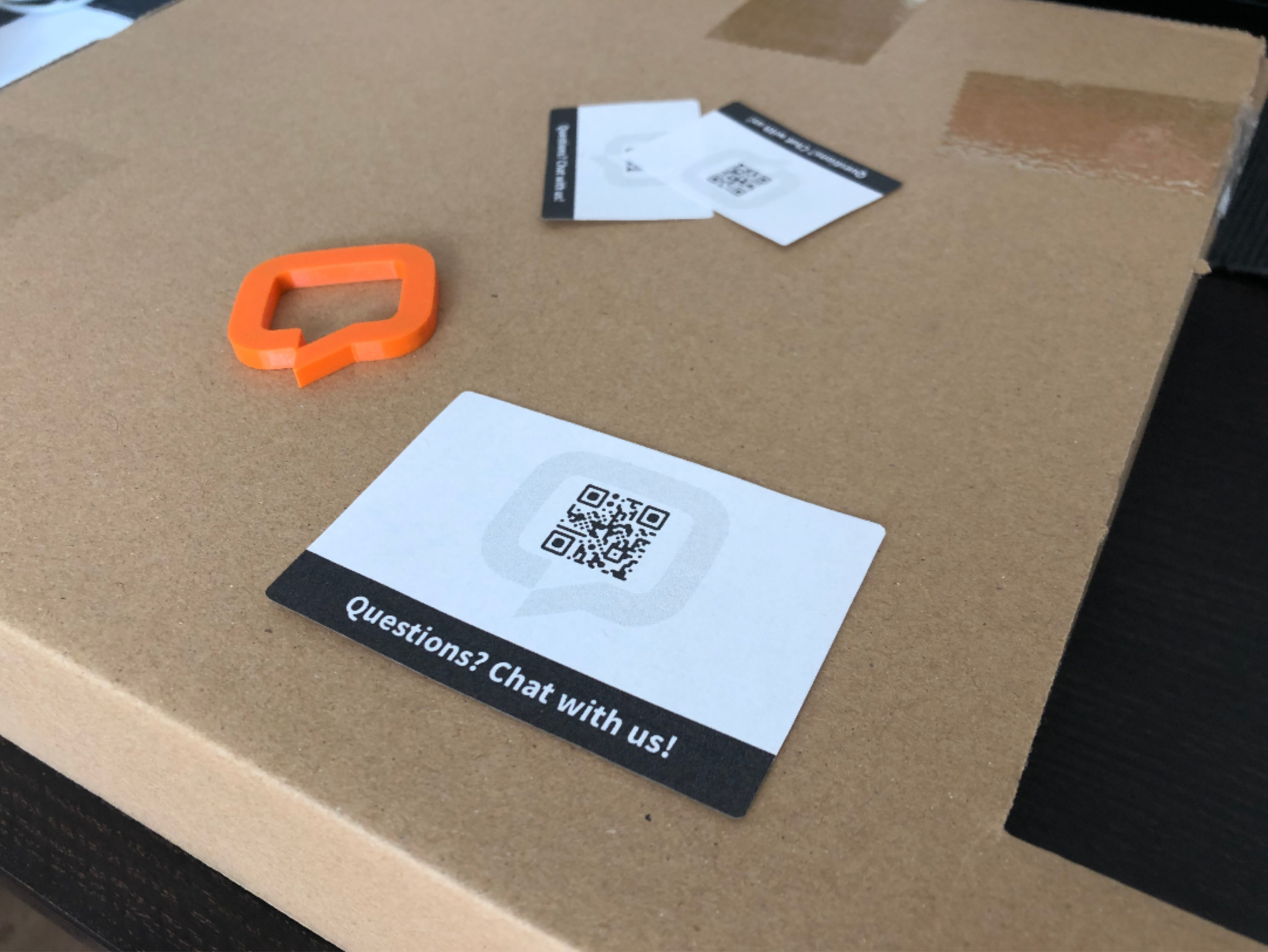 More Integrations
Each Social Media platform has a different way in which our Chat Page URL's can be incorporated. Whether it is Facebook, Instagram, Twitter, or any other platform, the Chat Page can be added with ease. For additional help please reach out to your account manager via Slack, Email, or Phone - or if you aren't an existing customer, and would like some additional information, click on the Chat button at the bottom of the page, or use our Contact Page to send us a message.
Get A Quote
The performance of 10 Leasing Consultants for the cost of 1.