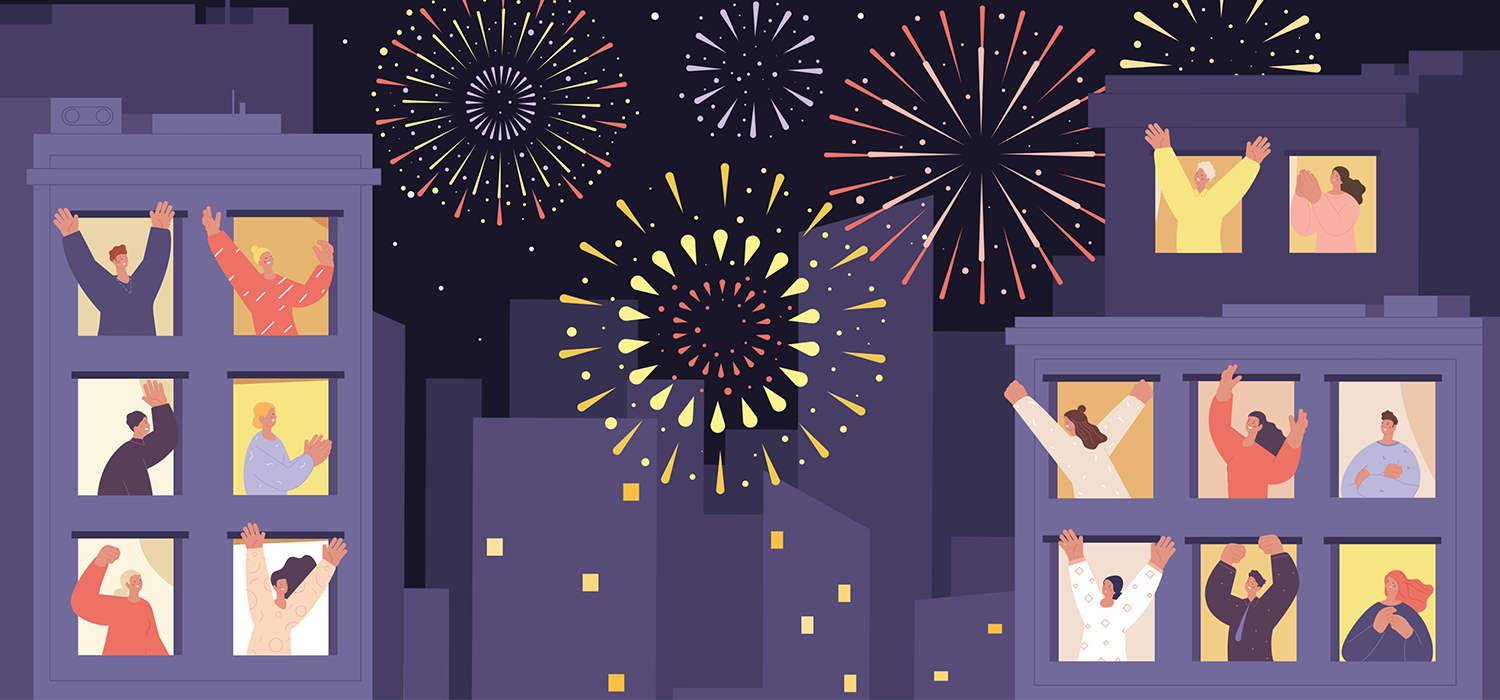 Is a 99% Occupancy Rate Achievable?
Yes. It is. And we can help you do it.
The Obvious
There are dozens of important considerations that lead to improved Occupancy. Everything from the local job market, to property landscaping, to unit pricing, and everything in between. Assuming you have the basic necessities of a well operating community in place, we are going to focus on 2 key aspects that can really transform and differentiate your communities from competitors.
Empathy.
The key to customer service, and the driver of customer satisfaction and long term positive experiences. Empathy is the way your staff and your properties relate and engage with your prospects and residents. It's the way you make your prospects feel important, and your residents feel valued and considered. Below, we will explore empathy in the context of online technologies, and their utilization by Multifamily communities.
The Current State of Occupancy
This chart is from Statista, and shows the gradual trend of Multifamily Vacancy Rates from recent years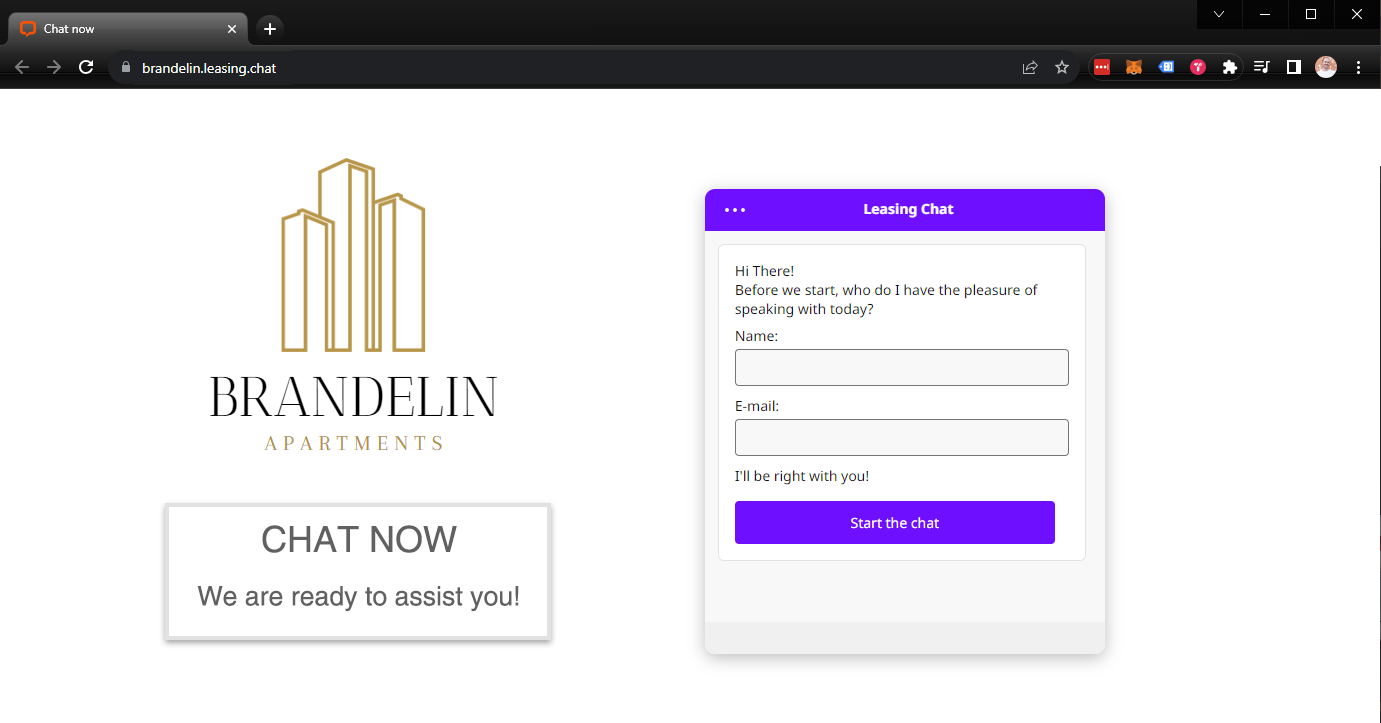 What this shows is that Occupancy is higher than it has been in years, and on the whole, the industry is doing a better job of fitting residents to properties, and maintaining those relationships over time. However, the average Occupancy rates of today across the US are still only 94-94.5%. (NOTE: According to FRED Economic Research Data, The lowest average rental vacancy rate across the US in the last 50 years has been about 5%). Some states are over performing this average, like Washington State, which has seen averages as high as 96.4% occupancy state wide in the last year (According to the Washington Center for Real Estate Research).
There are 2 ways to look at these numbers in the context of your Multifamily business. On one hand you might look at your occupancy rate of 94.5% and think we are doing well and we are right inline with industry averages. As we all know, Multifamily as an industry is very standardized and businesses tend to follow each other and don't often take risks to stand out.
OR, you could look at your occupancy rate of 94.5% and say, "We are at the average, that means that HALF of the companies in our industry are outperforming us." — This is a much more urgent perspective, and one which can (and should) drive some organizational efforts to improve.
Using Empathy to Drive Occupancy
It's important to adjust your mindset. Multifamily Owners and Managers need to recognize that their job isn't to serve the company, it's to serve the customers. And if property managers recognize that by making their work focused on the customer, it will get their own needs met as a result. Everything in this industry is service based, and should be looked at through a lens of understanding, and empathy towards your customer's needs and desires.
In the context of renting apartments, this concept can be summarized very simply: The purpose of your business and the driver of business decisions should not be to rent more apartments, or to increase margins - the purpose of your business should be to change people's lives for the better.
Back to the 99%. How we Help.
OK, so, we now see the opportunity for growth and improved occupancy, and we are thinking from the perspective of a customer and working to understand their true needs. Now what?
41% of consumers prefer live chat support, versus 32% who prefer phone support, 23% who prefer email support, and 3% who prefer getting support via social media. (Source)
51% of consumers are more likely to stay with or buy again from a company if they offer live chat support. (Source)
73% of customers say that valuing their time is the most important thing companies can do to provide them with good customer service. (Source)
By providing Live Chat, you are offering an indispensable tool to your prospects in their apartment searching process. You are meeting your customers where they already are (your website, your listings, your marketing materials, your social profiles), and allowing them to contact you on their terms. Where they are most comfortable, at the date and time they prefer, and allowing them to have their needs met when they want them to be met.
More than Just Providing Data
High-Quality customer service is more than just giving prospects the information they are asking for. Your listings already include all the basic data. If you are using a Chatbot, it is already providing the basic data. This isn't what is needed, there is no data shortage. It's about connecting with your customers, having a conversation with them, understanding their needs, and serving those needs in a way that makes the customer feel good. This can only be done with quality human interaction, and in the context of Leasing, through a conversation with an experienced Leasing Consultant. You need a Leasing Staff that is skilled and experienced, and can ask the right questions at the right time, to direct a customer to where they need to be, and make the customer feel like their needs are being met, sometimes without them even needing to ask. This is what Leasing Chat does. We help identify good prospects, provide them with good service, and help them see the benefits of living in your communities. And we do this always with the goal of filling their needs, and providing excellent customer experience through the entire discovery-to-application process.
Follow Ups and Feedback Gathering
The proof is in the pudding. Live Chat works, and it works well in Multifamily. Leasing Chat has a direct positive impact on overall Occupancy rates, as a result of our attention to customer service. This includes regular follow ups with prospects to make sure they have everything they need to make a considered decision. As well as collecting feedback about both our communications, and their experience with your properties, to provide a 360 degree view of their experience in the leasing pipeline. This feedback is essential for building a marketing and sales process that will help your organization reach the 99% occupancy milestone, and not remain happy with a 'good enough' occupancy rate inline with the industry standard.
Get A Quote
The performance of 10 Leasing Consultants for the cost of 1.