Chatbot Dialogs with Lease Learning.
Leasing Services Empowered through AI to Nurture Leads.
If you can't interact with prospects in a meaningful way, what's the point? All our chatbot integrations are built with a simple goal - how do we create a customer experience worthy of your brand and image? To be honest, it's hard. But with our interative deployment process, and Live Chat Agent support services, we provide a superior customer support solution for Multifamily owners.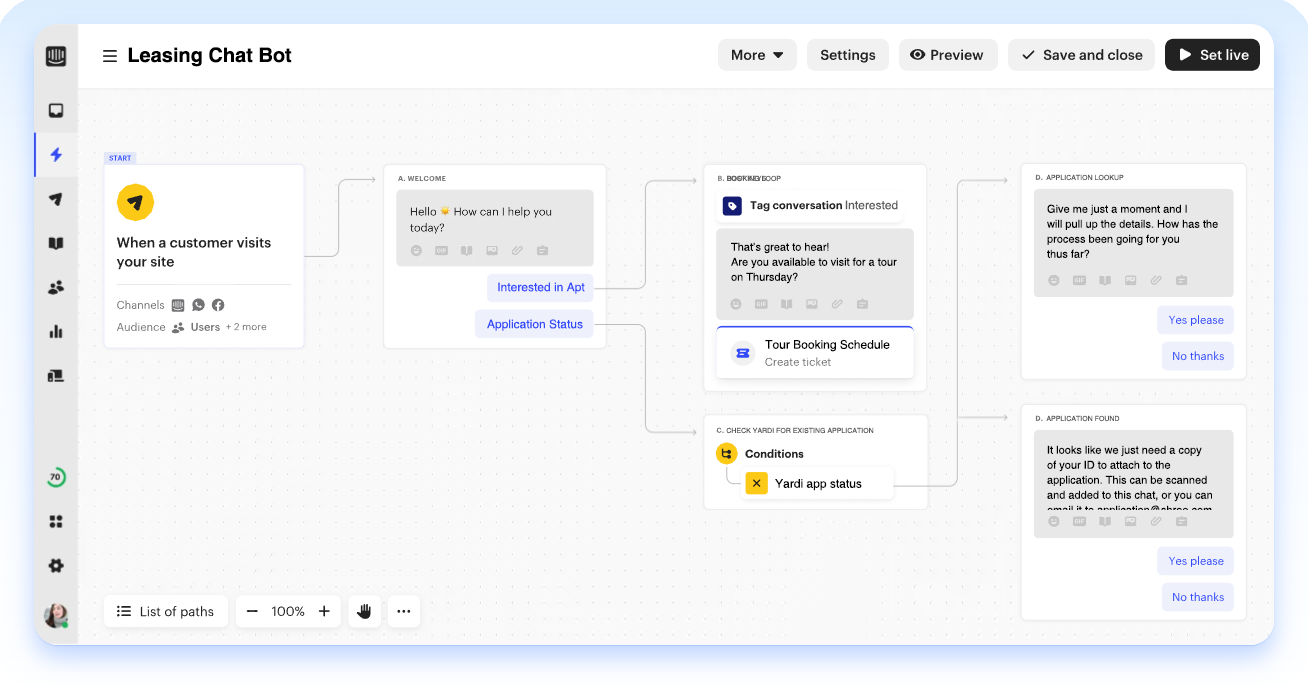 360° Leasing Support
Our Chatbot Approach
We approach AI, NLP, and Chatbots from a pragmatic and customer focused perspective. Attempting to be indistinguisable from a human Leasing Agent is impossible (with current technology). So we don't build bots that pretend to be human. We build bots that are bots, but serve the needs of clients during off-hours when Leasing Consultants are not available. Ideally, this results in a bot interaction rate of under 15% of all traffic, and a human interaction rate over 85%.
Maximize Lead Capture
Chatbots are a tool in your Leasing Support toolbelt, and help maximize the number of leads we can capture. Leasing Consultants can then follow up, or use a re-engagement tool to recognize prospect interest levels.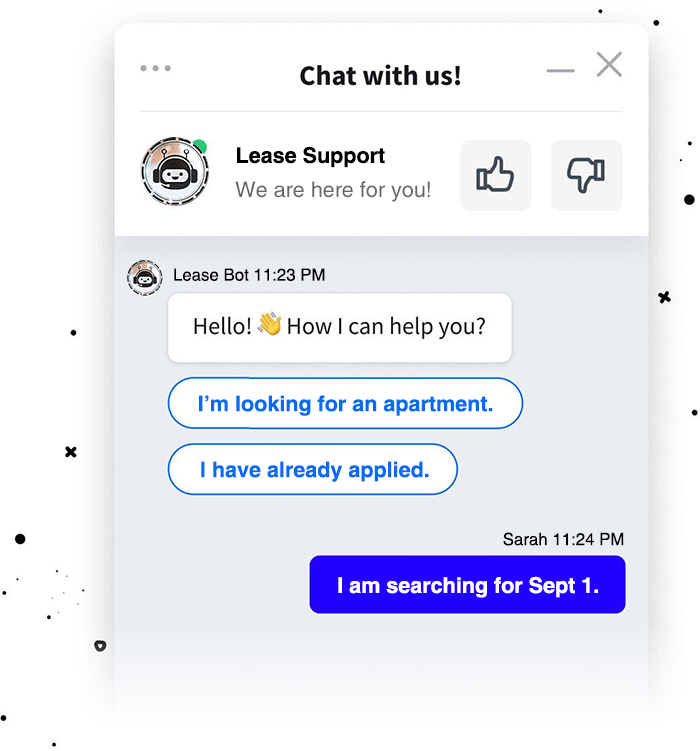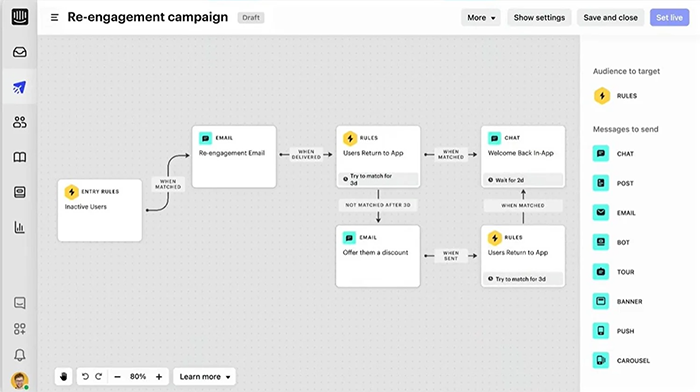 Multi-Service
After Hours Chatbot
Answer questions around the clock when leasing offices are closed, and Live Chat Agents are no longer available.
FAQ Chatbot
This is where Chatbots can excel. Helping save time by answering simple questions that come up all the time.
Lead Generation Chatbot
Automatically collect, organize, and pre-qualify leads, so the Leasing Team can prioritize.
Tour Booking Chatbot
Scheduling tours is a no brainer when prospects are ready to visit a property.
Re-Engage Chatbot
Recognize multiple visits and continue previous interactions to nurture forward.
Tech Forward
Intent Detection
Detecting the intent of a prospects interaction is vitally important to providing them the information and service they need. We use Google's Dialogflow AI platform to detect intent based on thousands of previous interactions. Resulting in dialogs that are accurate, direct and to the point.
Boost Lease Performance
The goal of chatbots, like all other Leasing tools, is to book more tours with qualified prospects, and increase the prospect-to-lease ratio of your leasing team.